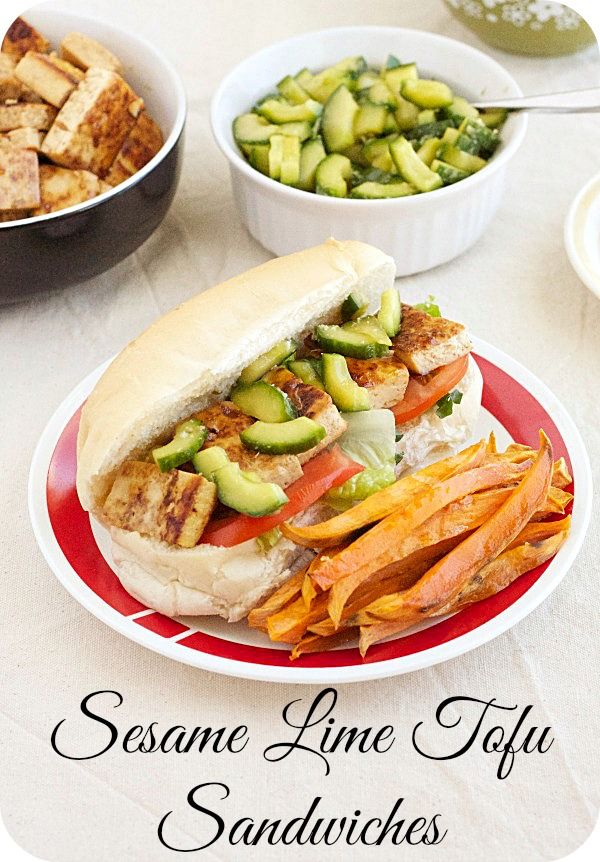 Veronica curled up at the end of my bed. She said, "I want to curl up, on the green blanket, like Ferdinand." Then she scrambled up onto the bed, and situated herself onto the green blanket, where our cat had been sleeping about half an hour earlier. I loved it so much that I made her do it again, when Steve got home from work.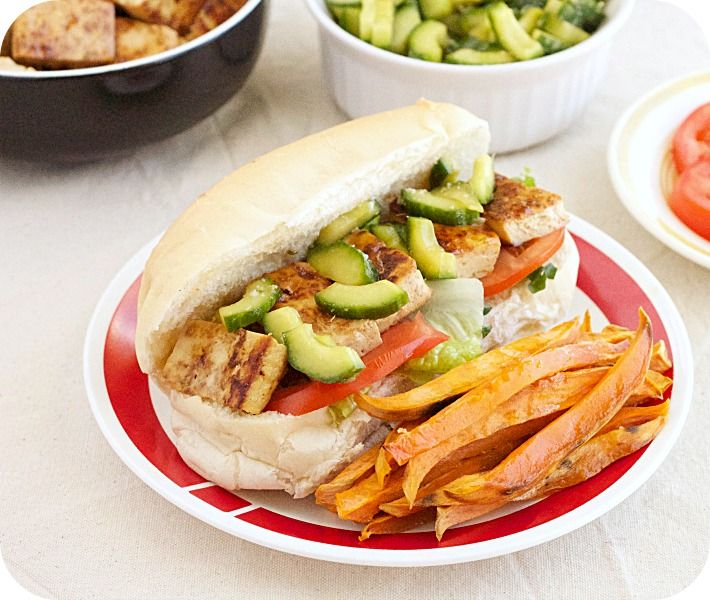 Yesterday Steve fixed one of the pocket doors in our living room. Clarissa was his assistant. She held the flashlight. She handed Steve the tools he needed. She even "tightened" a nut, with a socket wrench. She was eager to help, a good listener, and definitely had fun.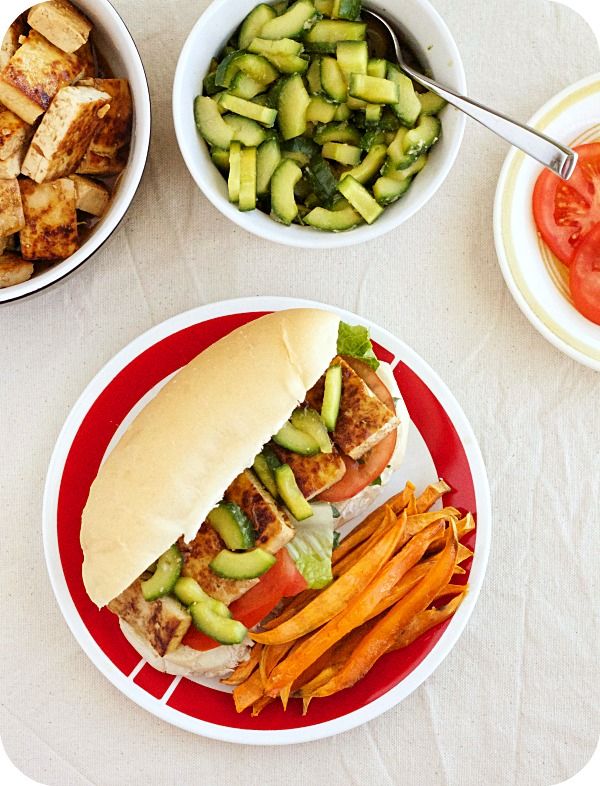 My daughters aren't toddlers anymore. They are kids. Full fledged kids. We have real conversations. Even crazier, the girls have conversations with each other. Everyday, I watch my little girls grow taller, smarter, more clever, and more loving. It's magical. Truly magical.
This sandwich isn't quite as magical as Clarissa and Veronica, but it's pretty close. The recipe is based on Rachael Ray's shrimp salad lettuce wraps. I posted about my version once before. I have forgotten the toasted sesame seeds both times. Oh well. It's delish, even without the seeds.
Sesame Lime Tofu Sandwiches
2014-02-10 17:12:17
Ingredients
bread or sandwich rolls for 6-8 sandwiches
lettuce or kale, cleaned and cut for sandwiches (I used some of each)
2 pounds firm or extra firm tofu
1 large tomato, cored and sliced
1 large cucumber
1/4 cup honey or agave nectar
1/4 cup tamari, or your favorite soy sauce
1/4 cup lime juice (about 2 limes)
1 tbsp rice vinegar
1 tbsp sesame oil
1 tbsp liquid coconut oil (you may need to warm it in the microwave)
1 tsp finely grated lime zest
1-2 tbsp toasted sesame seeds (optional)
Instructions
1. Cut each block of tofu into the 3/8-1/3 inch thick slices, and press to remove the excess water.
2. Quarter the cucumber lengthwise and remove the seeds. Cut into thin slices and place in a medium sized bowl.
3. In a separate, medium sized bowl, whisk together the remaining ingredients.
4. Drizzle 2-3 tablespoons of the marinade over the cucumbers and toss, then set aside.
5. Place a skillet, griddle, or grill plan over medium heat. Dip the tofu slices in the marinade and place on the pan.
6. Saute/grill until browned on the first side. Flip and cook the second side until brown.
7. Cut the tofu into pieces (think shrimp sized). Toss the tofu in the remaining marinade.
8. Assemble the sandwiches with a slice of tomato, a couple tablespoons of cucumbers, some warm or cold tofu, lettuce, and a sprinkle of sesame seeds.
Notes
The leftover cucumber will last in the refrigerator for about 2 days. The tofu will last 4-5 days.
http://www.veganmotherhubbard.net/