This post is an update to my original Teriyaki Tofu post. The recipe is identical. The text is identical. The only changes are the photos and the formatting of the recipe.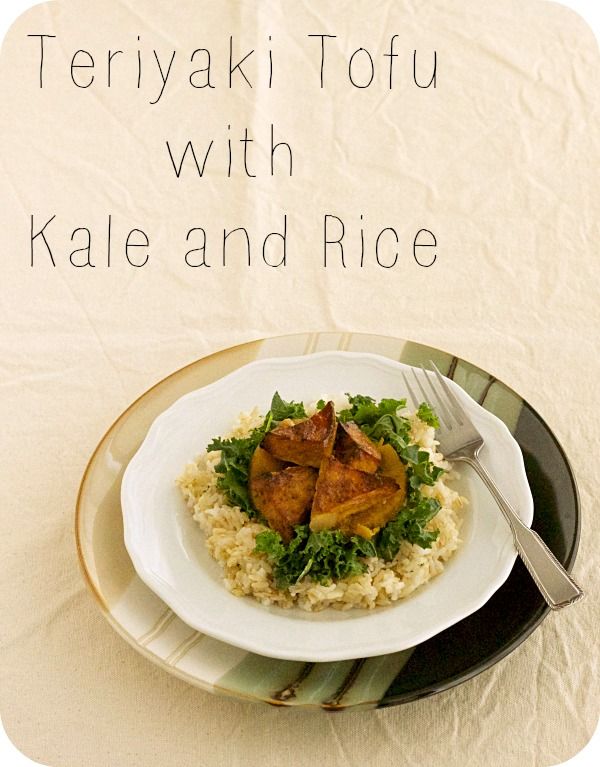 Before this recipe, I had never made my own teriyaki sauce. This isn't exactly teriyaki. It's more like a teriyaki/sweet and sour hybrid. Whatever you want to call it, it's quite delicious and really easy to make. It's also a great make-ahead meal. I put it together on Monday and baked it for supper today.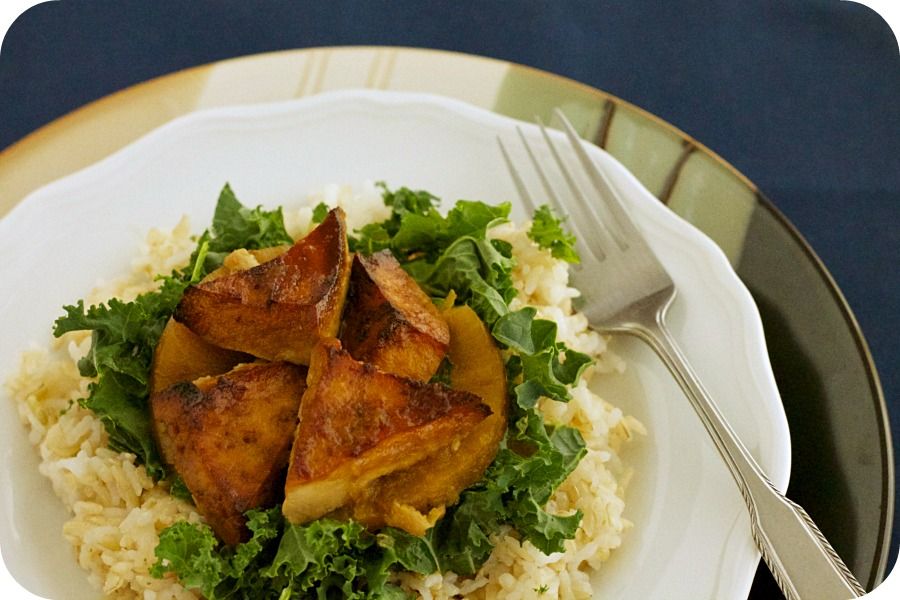 Teriyaki Tofu
2014-02-10 18:48:06
Ingredients
2-1 pound packages firm or extra firm tofu
1 cup pineapple juice
1/2 cup vegetable broth
1/2 cup tamari or good soy sauce
1/4 cup mirin
1/4 cup unseasoned rice vinegar
2 tbsp brown sugar
1 tbsp sesame oil
1 tbsp grated ginger (more or less, according to taste)
3-4 cloves of garlic, grated or very finely minced
6 pineapple rings, fresh or canned
rice, for serving
fresh, shredded kale, for serving
Instructions
1. Drain the tofu, and cut each block into 6 rectangular slices. Press the tofu, to remove the excess water. Cut the pressed tofu pieces in half, to make squares. Then cut the squares on the diagonal, to make triangles. Set aside.
2. In a medium sized bowl, whisk together the juice, broth, tamari, mirin, vinegar, sugar, oil, ginger, and garlic.
3. Place the pineapple in a large casserole dish. Top with the tofu triangles. Then pour the sauce over the tofu.
4. Bake, uncovered, for 2-3 hours at 325 degrees. You can baste the tofu a couple times during baking, if you wish.
5. Serve over a bed of rice and kale.
Notes
You could also make this in a crock pot. Just put the pineapple ,tofu, and sauce in the crock pot in the morning, set to low, and it will be perfect in 8-10 hours.
You can also prepare the tofu ahead of time. Refrigerate for up to 2 days, prior to baking.
http://www.veganmotherhubbard.net/
Clarissa loved the teriyaki tofu!