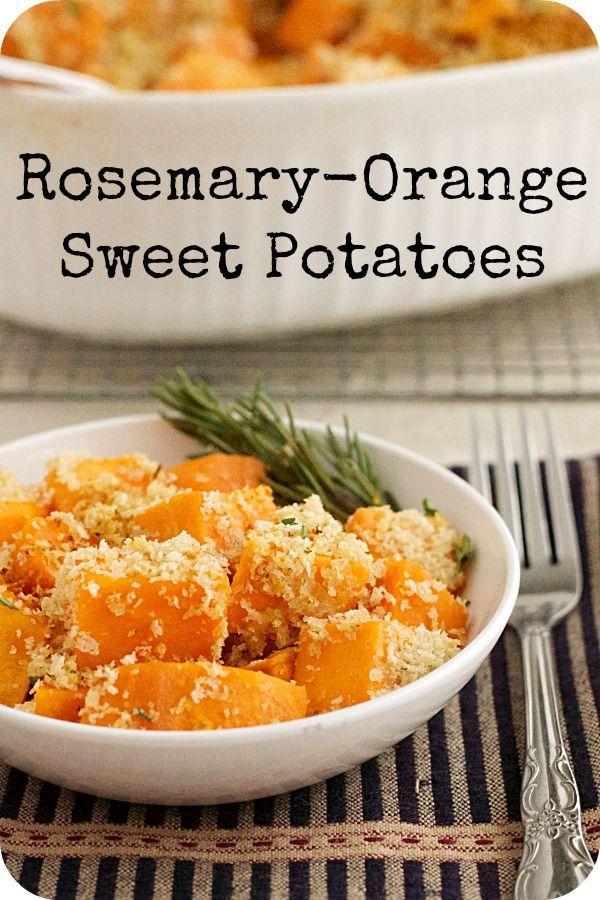 I recently posted four recipes for different herb salts. You'll want to take a look at the recipe for the rosemary, citrus, parsley salt in that post, and whip up a batch. It's a key ingredient in this fantastic sweet potato bake.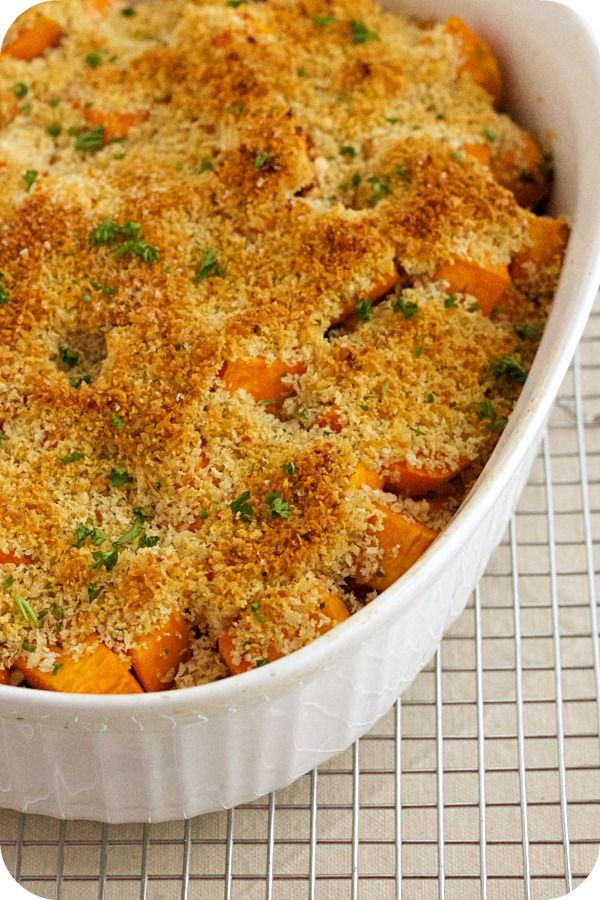 The sweet potatoes at the bottom of the pan are creamy and sweet. They get steamed from the juice in the oranges. The potatoes at the top get a little chewy and a little crisp, the way roasted potatoes do. Then there's the herby, crunchy panko topping. Through the whole dish there is a little sweet and a little salty.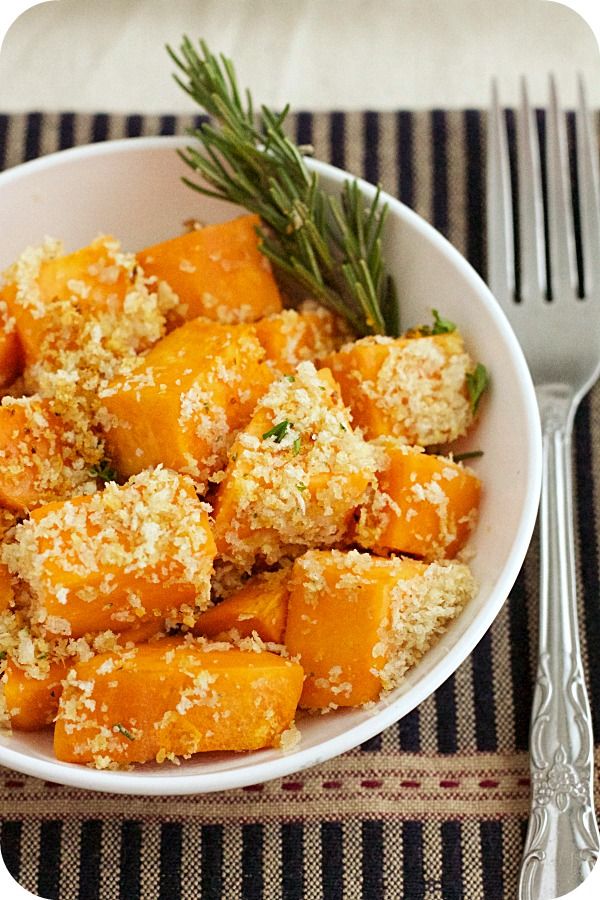 You can serve these as a side dish with just about any meal. Think tofu loaf, veg burgers, or BBQ seitan. You can serve them over greens for a filling salad. That's what I did. I added avocado, dried cranberries, and a zesty lime vinaigrette. You can also just eat a big bowl for lunch or supper. I did that, too. These sweet potatoes are so good.
Rosemary-Orange Sweet Potatoes
2014-02-17 08:44:41
Ingredients
1 large orange
4 sprigs fresh rosemary
3 large sweet potatoes
2 tsp rosemary, citrus, and parsley salt, divided
1 cup panko style breadcrumbs
1 tbsp olive oil
1 tbsp orange juice
1 tsp minced parsley (optional)
Instructions
1. Preheat oven to 375 degrees. Grease a large casserole dish.
2. Wash the orange and cut it into 1/4-3/8 inch thick slices. Discard the ends.
3. Place the oranges in a layer in the bottom of the casserole dish. Place the rosemary on the oranges.
4. Peel the sweet potatoes and cut them into medium sized dice (each piece should be about 2 bites).
5. Toss the sweet potatoes with 1 teaspoon of the rosemary, citrus, and parsley salt. Layer over the oranges and rosemary sprigs.
6. In a small mixing bowl, combine the remaining rosemary, citrus, and parsley salt, panko, oil, and juice. Sprinkle the mixture over the sweet potatoes.
7. Cover the casserole dish, and bake for 30 minutes. Remove the cover. Bake an additional 25-30 minutes, or until the potatoes are tender and the topping is crisp and brown.
8. Sprinkle with the minced parsley and serve.
http://www.veganmotherhubbard.net/